Trader Vic's Souk Madinat

About The Brand
Trader Vic's Madinat is an exotic tropical island destination that offers international specialties and world-famous cocktails from noon to late evening in a waterfront setting.

Trader Vic's is a colorful, South Seas-themed cocktail bar with a terrace, Asian fusion food and live music. RMAL hospitality holds the franchise rights for Trader Vic's in Souk Madinat.

To make a booking and for more information, visit the website below.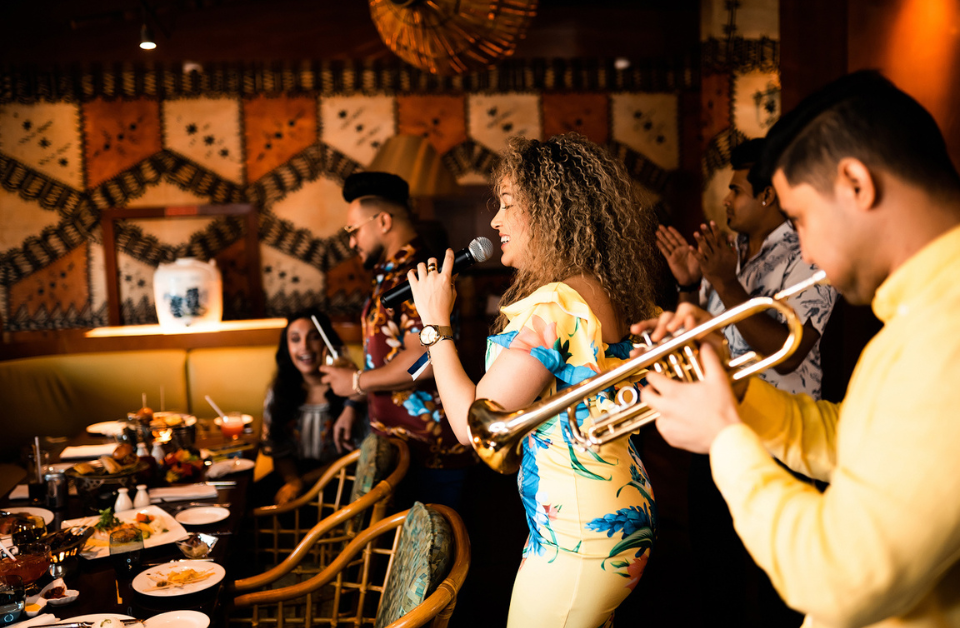 The Home of the Original Mai Tai®, this Polynesian themed restaurant is a pioneer of fusion cooking and wood fired Chinese oven delicacies. Trader Vic's is currently located at Souk Madinat Jumeirah. Trader Vic's Madinat features an outdoor Mai Tai terrace, waterfront location and a live Cuban band.
TRADER VIC'S