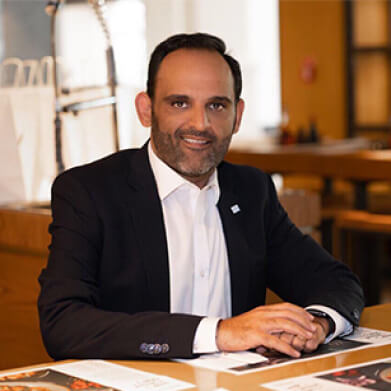 ELIAS MADBAK
Managing Director
Elias Madbak creates value for restaurant franchise stakeholders, driving executive leadership across finance, marketing, team development, and program expansion. Crafting strategy for at least one launch per year for the last decade-plus, Madbak has earned a solid reputation among his executive peers for excellence in franchise deal navigation, business development, and team recruitment. A master advisor to the C-suite and a keen mentor to general managers, he also devises and delivers on winning operational strategies that result in regionally acclaimed location launches.
One might say the secret of Elias's success is his keen ability to envision and deliver on strategic roadmaps, pivoting the organization to outpace competitors and attain exceptional ROI, he has earned a reputation for transparent communication that has magnetized to his organization exceptional employees hungry to learn from an expert in brand alignment, customer engagement, and principled yet precise leadership. Elias Madbak joined the company in early 2017. His role as Managing Director sees him responsible for the development of international casual dining brands wagamama, Trader Vic's, all Marco Pierre White restaurants including MPW Steakhouse and Marco's Italian, and Allo Beirut Abu Dhabi.
In his role, Elias is responsible for over 432 employees, 12 direct reports and an AED 135 million yearly revenue. Madbak was behind the exponential growth and popularity for wagamama where he secured a new flagship location in the world's largest mall, The Dubai Mall. Madbak also introduced the wagamama brand to new markets in the Middle East in Abu Dhabi and Sharjah, doubling the number of units in less than a year. Today the story continues as more expansion plans are afoot. Madbak's exceptional industry contributions have been honored four times by Caterer Middle East Power 50 (2018, 2019, 2020, and 2021).
Madbak earned a Master of Business Administration from Sullivan University in Lexington, Kentucky, USA, and a Bachelor of Arts in Economics and Management from University of Kentucky. He currently lives in Dubai, UAE, with his wife, Dana, and their two children, where he enjoys coaching youth soccer and volunteering with human rights organizations.
MICHAEL MULLIGAN
DIRECTOR OF FINANCE
Michael has decades of extensive experience in the global hospitality industry and has a keen eye for finance. He specializes in financial analysis, operations and reporting with a focus on developing cost reduction strategies and cost-effective pricing structures.
His experience in finance and accounting roles in the hospitality industry spans across the world. In his role as Financial Director at Bull & Roo Ltd in Dubai he set up and managed the financial department, establishing policies and procedures and ensuring corporate compliance.
At the Tourism Development & Investment Company (TDIC) in Abu Dubai, Michael served as the Asset Manager working on the financial management of hospitality and leisure assets that included Westin Resort and Spa, Abu Dhabi Golf Course and more.
Michael is an alumnus of the University of South Africa with a B.Com (Honors) in Accounting Science, Accounting and Finance.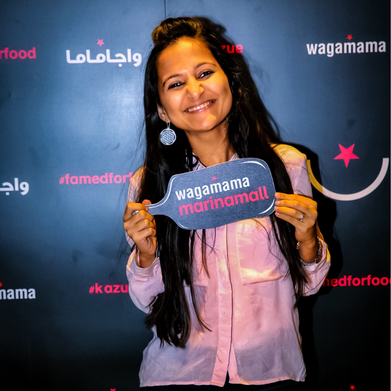 ANKITHA RAJENDARAN
GROUP PR AND MARKETING MANAGER
As Group PR and Marketing Manager, Ankitha is responsible for all the communication, marketing strategy and public relations activities for the group's restaurant portfolio including new product launches, third party and media relations as well as crisis communication.
Ankitha is an Engineer with a double masters in Business Management, specializing in marketing. She moved to the United States in 2012 to pursue her second Masters. After graduation, she found her first stint in Marketing in Pennsylvania, USA.
Since moving to the UAE in 2015, Ankitha's global exposure and knowledge of current media communication trends equipped her for the dynamic marketing strategies in the region.
When not at work, you can find her waiting for her next flight to an exotic destination. From watching penguins in Antarctica to dancing with the royal drummers in Burundi, she is an avid traveler.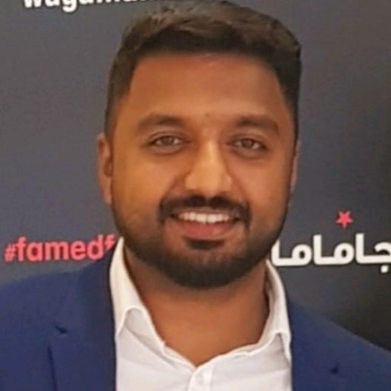 AJEESH ANTONY
PROJECT MANAGER
Passionate Project Manager with over 15 years of experience leading international F&B and retail projects in GCC, Ajeesh consistently delivers outstanding results.
His commitment to excellence, attention to detail, and open communication sets him apart in the industry. As a master of project management, Ajeesh excels in the dynamic hospitality sector. His deep industry knowledge and extensive network ensure seamless coordination and efficient execution. What sets Ajeesh apart is his unique advantage in interior design.
With a Master's diploma in Interior Designing, he flawlessly incorporates design details into every project, seamlessly blending functionality and aesthetics. Ajeesh's financial acumen is an added asset. With a Bachelor's degree in Commerce, he effectively manages budgets, helping companies achieve their project goals while maximizing ROI.
Outside of work, Ajeesh is an artist and a devoted family man. He finds inspiration in the love and support of his family and friends, and often immerses himself in the world of painting.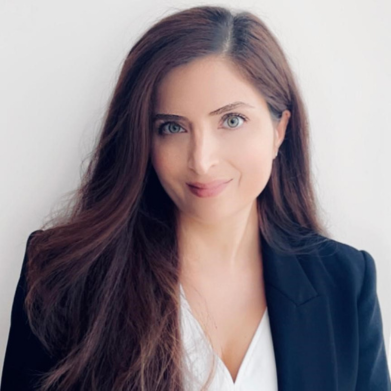 NADINE ESSAYLI
HUMAN RESOURCE MANAGER
Hailing from the sun-kissed shores of Southern California, meet our lively HR maestro, Nadine Essayli – the heart and hustle of our human resources family. With a knack for infusing radiance in the workspace, Nadine is not your run-of-the-mill HR manager. She is a dynamo, toolkit, and champion rolled into one.
Nadine orchestrates a robust HR structure as naturally as a maestro conducts an orchestra. Employee Recognition programs? Consider it done! Foster a positive work culture? That's her favorite symphony! Her passion is lighting up faces, not just screens, and it shows in her dedication to well-being, fairness, and equality.
Nadine holds a Bachelor of Arts in Political Science and Business Administration from the prestigious California State University, Fullerton.
When she's not spinning magic at work, Nadine basks in the warmth of camaraderie with her friends and community. However, her most exciting escapades happen while exploring this vibrant world with her beloved co-adventurer, her husband. With an effervescent zest for life, professionalism, and human connection, her attitude is contagious and we wouldn't have it any other way.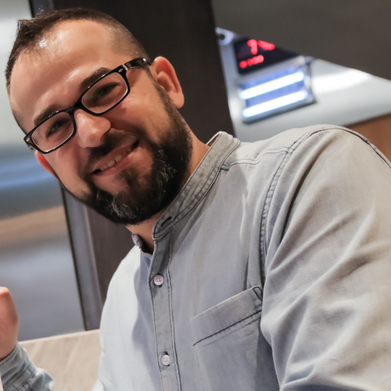 RAMSIS NASSER
OPERATIONS MANAGER
Ramsis brings with him over 23 years of experience in the hospitality industry, having worked in a broad range of settings; from pubs, casual dining and QSR concepts to fine dining and large-scale branded venues in the United Arab Emirates such as Crown Plaza Banquets, Al Tanour, Zinc, wagamama, and most recently Allo Beirut.
Ramsis's positive attitude, hard work, and dedication are not only an asset but also serve as an inspiration to the team under his management, who strive for personal development and growth. As a member of the core operations team, he has been pivotal in the growth of the wagamama brand from 2 sites to 10 sites in the last 5 years.
Ramsis is a dynamic leader and achieves operational standards in the most challenging of situations. He has excellent attention to detail and can quickly identify ways of reducing costs and implementing changes that often result in higher net profits and make the company more efficient, without compromising standards.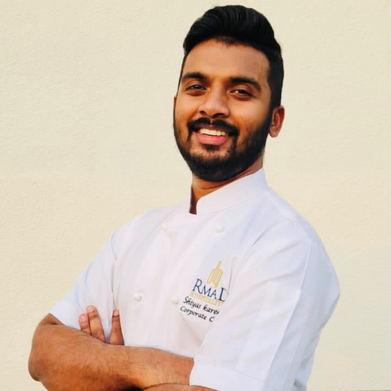 SHIYAZ KAREEM
CORPORATE EXECUTIVE CHEF
Shiyaz comes with 10-years of experience in the culinary industry. Having joined RMAL hospitality in March 2018 as an executive head chef, he was responsible for overseeing all new wagamama and RMAL brand openings across the UAE. After the successful opening of multiple new stores across three different emirates and the launch of DRVN, a high-end brand coffee shop in Abu Dhabi, he was promoted to be the Corporate Executive chef of RMAL hospitality.
As an executive chef, Shiyas is currently responsible for back of house system in all brands under RMAL Hospitality, as well as managing over 100 chefs and 10 head chefs. Today he continues to build and refocus on achieving excellence in consistency, food quality and menu development.
He started his career with opening of wagamama O2 arena, North Greenwich in London while he was doing his MBA. He then went on to work for four years in multiple wagamama locations including Tower hill, St Paul, City Point, and Canary Wharf. Shiyas has also previously worked for Paul bakery, Wahaca and Busaba Ethai, where he was chosen as the 'chef of the year' for two consecutive years in 2016 and 2017.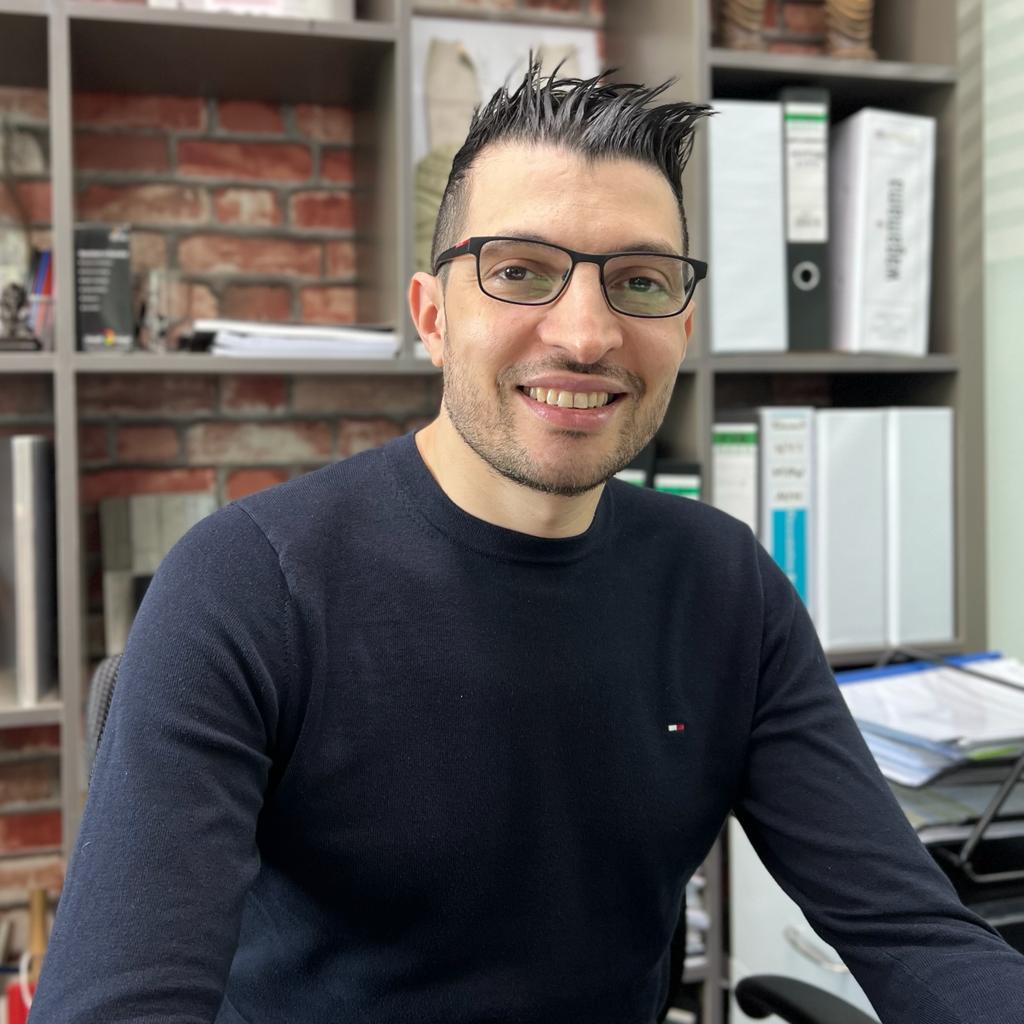 MOHAMED ANWAR
AREA MANAGER - OPERATIONS
With more than two decades of experience managing several successful international restaurants in the U.A.E,  Mohamed Anwar joined the company in 2017 as a General Manager of the then soon to open wagamama, the Dubai Mall. Not only did he successfully open the restaurant in The Dubai Mall, he exceeded expectations by doubling the restaurant's revenue and footfall consistently over the next three years.
In December 2019, he was chosen as the "General Manager of the Year" by the wagamama International team for his outstanding achievements. Given the continued success of the store, he was deservedly promoted to be the Area Manager in 2021. With his trendy ideas and upbeat personality, Anwar continues to be an invaluable asset to RMAL Hospitality.
Anwar is a family man. When he is not at work, he enjoys playing football and spending time with his family, taking lots of pictures of them, capturing priceless moments of them growing up.